The ERA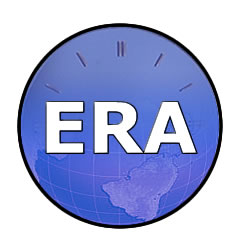 The ERA is a suite of programs providing global recording of time, costs and billings of professional engagements, for firms with jobs or operations in multiple countries and currencies. With an intuitive, easy to use interface and powerful yet concise job reporting, the ERA makes keeping track of all aspects of your business effortless. The ERA can also work in multiple currencies making it an ideal product for businesses with branches located in different countries. Transactions are converted seemlessly between currencies allowing each branch to see the data in their local legal tender. Find out more by taking a feature tour or by downloading the trial version from the ERA web pages.
DayBreak - Now completely free!

Our first offering for general release was DayBreak (formerly known as TimeIt!). Many of us know how difficult it is to fill in our timesheets - especially if we have left them for two or three days (naughty!). We know roughly what we did but we need to be able to keep track of all the interruptions throughout the day.....Enter DayBreak
This program is designed to be an aid in keeping track of all the tasks we carry out during the day/week etc. It will allow us to start and stop tasks any number of times, have concurrent tasks running together, pause one task while we work on another then restart the previous one when ready etc. The system will keep a record of the total time spent on each individual task and will produce a report that can be used, for example, to aid in timesheet input.
Daybreak is now completely free to download and register, meaning you can use for as long as you want without spending a penny! Please visit the DayBreak web pages for more information about how to get hold of your copy.
Some other examples of our work
Cash Book
A UK based company has several international sites, each running their own bank accounts. The system runs locally with each branch able to record transactions and reconcile bank accounts. A regular update process sends updated information to head office for inclusion in the master data and this is also imported into a separate accounting system.
Commercial Property Details
Detailed information regarding property availability is held centrally with sophisticated searching and reporting abilities based on criteria such as size, location availability etc. Regular updates of information regarding property status are emailed out to subscribers who merge the new data with their local copy. Standard reports are supplied but clients are able to have individually tailored reports added that can, for example, be imported directly into Microsoft Word or similar.